Connect with like minded.
Join our events, community network and mingle with like-minded people in tech and get your hands-on experience in workshops!
Stay informed about the latest community and tech events:
Upcoming Community & Tech Events
14th of April 2021
While there is no gender specific design for some products (i.e. phones), there is an unnecessary one for others (i.e. razors). This leads to an interesting paradox in the design domain, where women buy or influence most of all consumer purchases, but most of product designers and engineers are men.
How can we contribute into closing this gap? How can we include women in our design process so that we can create products that fit their individual needs? The answers to these questions are the topic of this talk.
Location: Online

21st of April 2021
mHealth applications are a fast-developing and expanding field that have become an important part of daily life. Hundred-thousands of health apps providing health care interventions are downloaded every day.
However, are mHealth applications effective and safe? The existing clinical research frameworks usually do not reflect the fast developments and type of measurements needed for these modern applications. This will be discussed in this talk.
Location: Online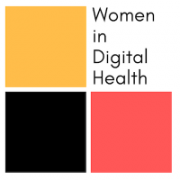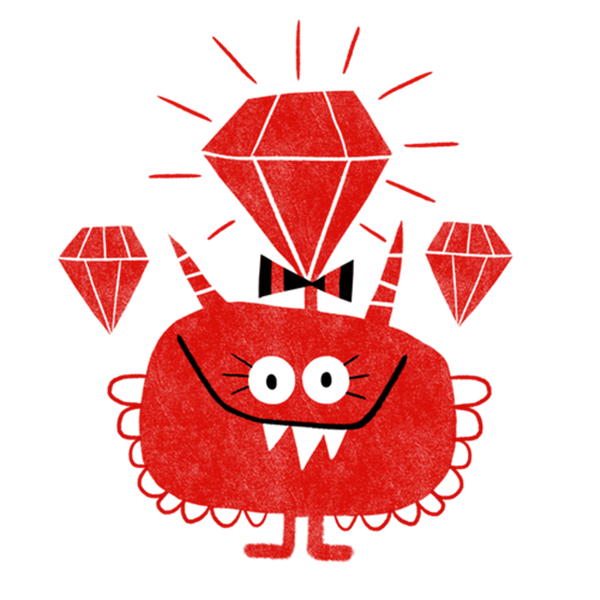 Every Monday
If you are interested in regular coding practice, RubyMonstas are here to help with their meetup. If you identify as a woman, and want to learn programming Ruby then this is the place for you!
If you are a beginner, the introductory sessions is on every first Monday of the month. Those who are already a bit further in their programming journey, are invited to join every Monday according to the meetup schedule.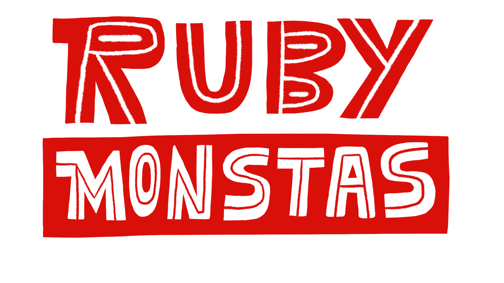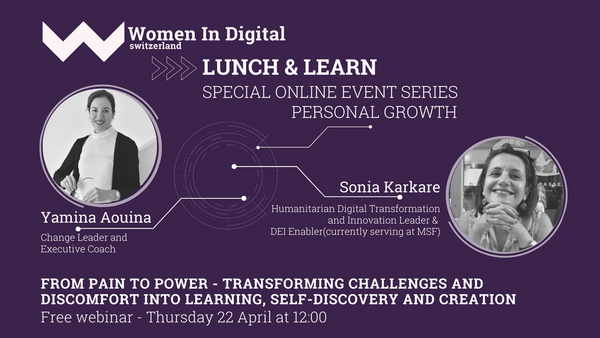 22nd of April 2021
The topic of this webinar is "From Pain to Power – Transforming challenges and discomfort into learning, self-discovery and creation". You will be presented with a unique approach that helps in navigating the complexities of change while facing challenging times.
This is an interactive session. You will get a glimpse into the use of transformational coaching tools which tap into the construct of thoughts, emotions, and values and help you to unlock the keys to your hidden resources and power.
Location: Online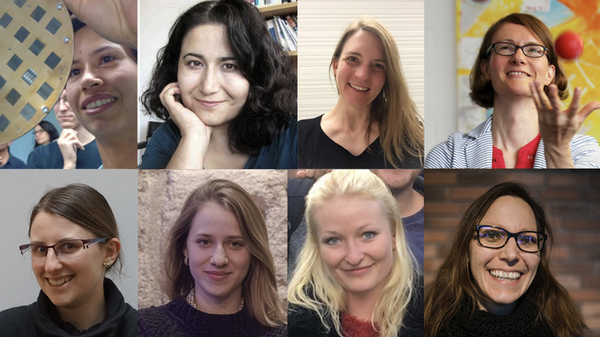 27th of April 2021
This event is a series of short talks from researchers at the Fachhochschule Nordwestschweiz (FHNW) who will be sharing their insights, experiences, and current research projects in data science and visualization.
The event will be concluded with an optional networking opportunity. We look forward to seeing you there!
Location: Online

29th of April 2021
Have you ever wondered how you can get started to invest a little something in cryptocurrency? Are you curious to hear more about the latest hype around it? Then this event is for you!
After gaining some basics about cryptocurrencies, we will put our knowledge into practice! With as little as CHF 10.00, we'll show you how the process of purchasing cryptocurrency looks like and walk you through each step. So have your money ready and start investing with us!
Location: Online
29th of April 2021
This is the second webinar of a mini-series of 3 mental health webinars presented by Claudia Denington, Digital training manager at Strategic Wellbeing.
This webinar covers a deeper look at pressure and stress, awareness of burnout and tools to manage stress and related triggers as well as helpful coping strategies. Especially in times of remote working.
Location: Online
Postponed
Are you looking for a career start or want to move into tech? Are you already working in tech and want to explore opportunities in the industry?
Join our Talent meets Tech – Speed Interviewing Event and get to know exciting companies! Application for our next events is already open.
Location: tbd
27th of May 2021
This is the third webinar of a mini-series of 3 mental health webinars presented by Claudia Denington, Digital training manager at Strategic Wellbeing.
This webinar covers how to talk about mental health and how to encourage others to open up the conversation around mental health.
Location: Online
Postponed to June 2021
It is proven that seeing female role models heavily impacts career decisions of other women. Did you ever wonder how you could accelerate your career? Are you curious to learn what executive search companies look for in a candidate? Would you like to get to know the women who made it to the top?
One thing we may say: all of them are successful in their field and all of their careers look different. Get inspired by our four role models!
Location: Zurich

Past Community & Tech Events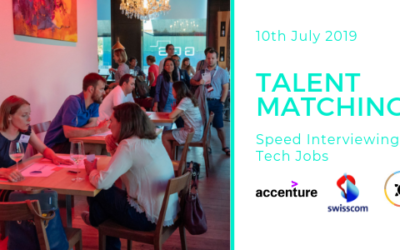 In July, we held another Talent meets Tech - Speed Interviewing event at WeSpace in Zurich. Accenture, Digitec Galaxus and Swisscom were meeting nine candidates, eager to take the next step in their tech career. The event was once more a full success and was even...
Stay informed with our monthly newsletter: