We Tech Together
This conference brings together female tech communities to empower, engage and celebrate women in tech – join us for workshops, panels and lots of networking!
The conference aims to create an empowering environment for everyone to discover and navigate the fields of STEM. It offers a diverse range of workshops, mentoring, talks and coverage for, with and about women in tech.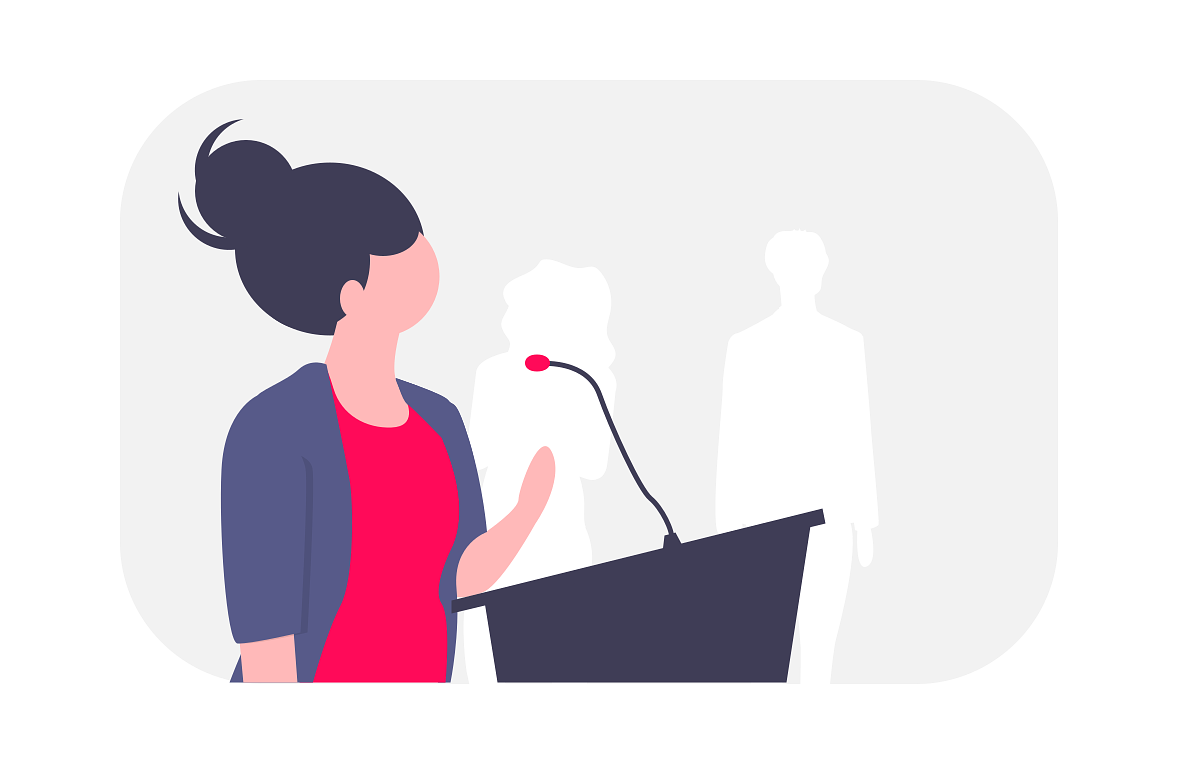 Speeches & Panels
Listen to experts in the different fields of tech such as AI, Blockchain, Cybersecurity and many more. Learn about the latest trends, get your insight about the latest career advice and how you can
build a successful
career in tech.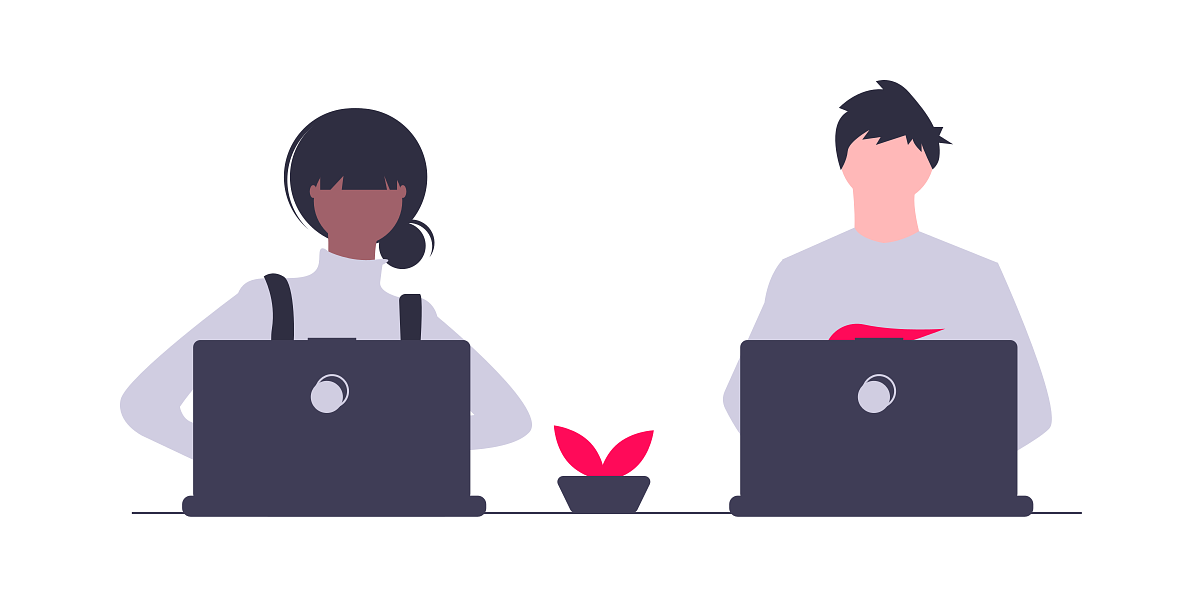 Workshops
Get your hands-on experiences with the latest technology. Find out how data can be visualized, cybersecurity applied and learn how to negotiate your salary. Select two of the many workshops offered during the day.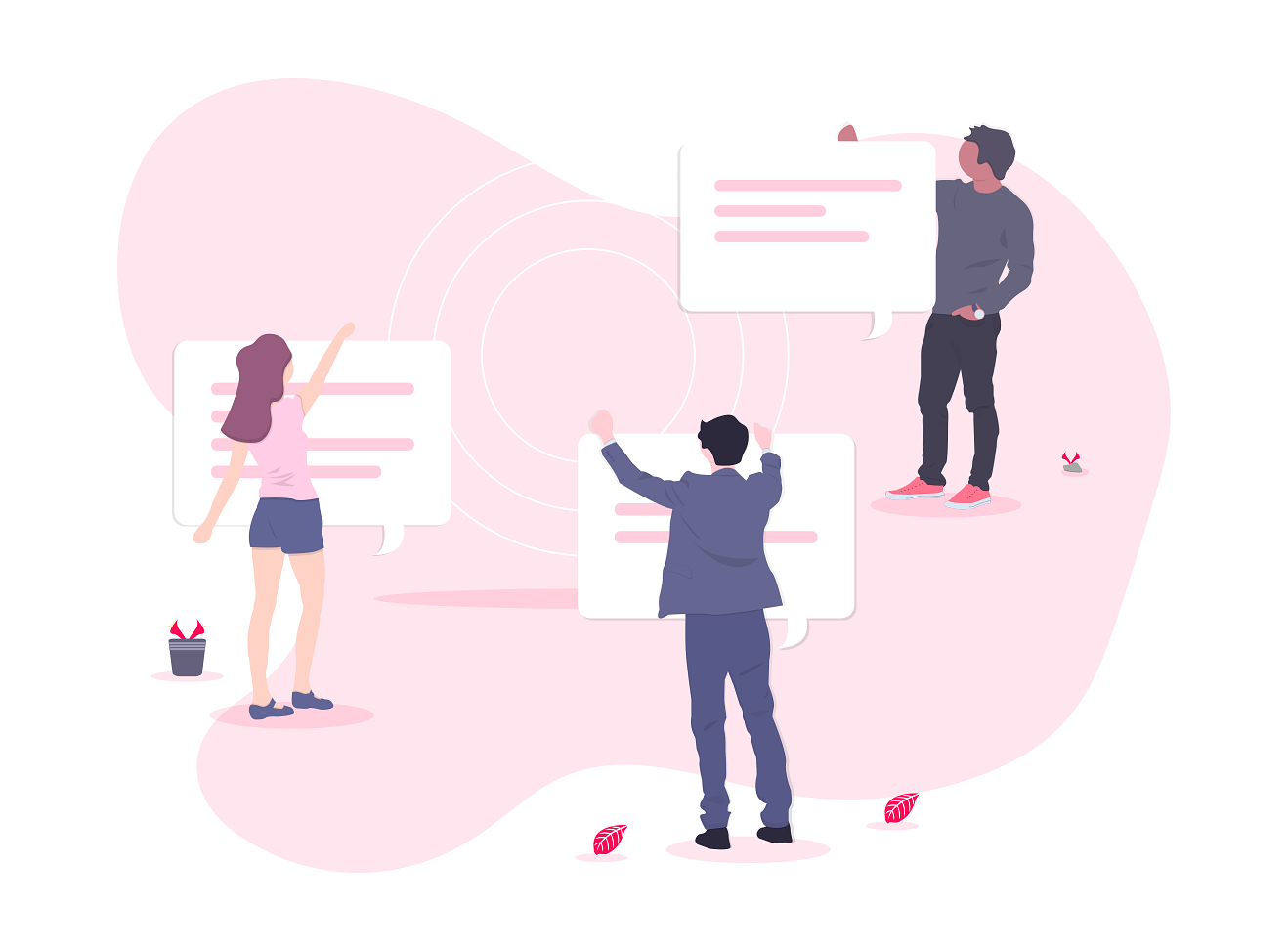 Network
Meet interesting companies from different areas and get to know them. Learn about the technology they are using and open positions. Network with like-minded people, connect and get empowered.
Featured Speakers & Talks
The conference will be moderated by:
Yvonne Bettkober
Yvonne is an international executive with extensive of experience in the conception and operationalization of technology-driven transformation processes. She has led teams and businesses across Europe, the Middle East and Africa.
She started her professional career in Germany at Siemens and then worked for various software vendors (TelesensKSCL and Tibco software amongst others).
For more than 15 years, Yvonne Bettkober has been working with new technologies and their innovation and transformation potential for companies of all sizes. 
She spent over a decade at Microsoft in various roles and regions leading teams in more than 20 countries. She led the Incubation Sales teams in Germany, Central-Eastern Europe and Middle East and Africa, then served on the Board of Directors for Microsoft South Saharan Africa and Indian Ocean. In 2015, she joined the Swiss Executive Board of Microsoft where she initially took over the SME, corporate and partner business; leading the reorganization of that segment to a cloud-based model. She was  subsequently appointed Director for new business development and Enterprise Solutions (Microsoft's technical sales unit).
Yvonne Bettkober, who grew up in Cameroon and France, moved to Germany in 1992 to study at the Technical University of Berlin. She holds a master's degree in Telecommunications Engineering and an MBA from Warwick Business School. She has been living in Switzerland with her husband and three sons since 2006.

Marisa Tschopp
Marisa Tschopp has studied Organizational Psychology at the Ludwig-Maximilians-University in Munich. She is conducting research about Artificial Intelligence from a humanities perspective, focusing on psychological and ethical aspects. She held different talks like for TEDx and is also the ambassador for the Women in AI (WAI) initiative in Switzerland.
Alexander E. Brunner
Alexander E. Brunner studied business administration at the University of St. Gallen and subsequently worked for many years in the financial industry. Today he is the Commercial Director for the Swiss big data and machine learning company Utopia Music. Alexander is also a member of the Zurich parliament and founder of the Urban Innovation Association and the Swiss Unicorn Club for Swiss start-ups. In 2019 Alexander published the book Crypto Nation Switzerland. The book is based on more than 90 interviews with startups, investors, professors, lawyers, bankers and financial market regulators. The foreword was written by former federal councilor Johann Schneider-Ammann. 
Jasmine Ho
Jasmine completed her Bachelor of Psychology and Cognitive Science at the University of California, Los Angeles (UCLA), graduating with honors. During her undergraduate education at UCLA, she worked as a researcher in the Social-Affective Neuroscience Lab, and as a Study Coordinator for the Relationships and Health Psychology Lab. Her Master's thesis, completed at California State University, Los Angeles (CSULA), examined the influence of body lateralization differences on distinct measures of executive functioning. As a current PhD candidate at the University of Zurich, Jasmine's research focuses on the potential therapeutic applications of bodily illusions in virtual and augmented realities, particularly for pain and conditions of aberrant body perceptions. Parallel to her doctoral studies, Jasmine also functions as a research fellow at Brainability GmBH, assisting the company in the design of transdisciplinary networks between research and practical clinical applications. Having recently been awarded Best Digital Entrepreneur Business Pitch, Jasmine is increasingly focusing on the practical implementations of virtual bodily illusions for treatment of chronic pain conditions.
Anna Stando
From Poland, through the Netherlands, Guatemala, Mexico, Denmark, Thailand and ultimately to Switzerland. Driven by a desire to create for herself a fulfilling life and having more than 'just a job', Anna has sought out opportunities and taken risks that have allowed her to grow quickly and acquired skills to reinvent herself all over again.
Her own experiences, combined with her work at Advance – Gender Equality in Business, Capacity – a talent & start-up incubator for refugees and migrants and LEAN IN – a female network of business professionals, have equipped her with a wealth of knowledge about challenges women face at work and a burning desire to close the gender gap and create an inclusive world for all.
Anna holds a Bachelor's Degree in Spanish Language and Culture, a Master's Degree in Intercultural Communication (Cum Laude) from the Utrecht University and has held multiple sales positions with responsibilities on a country and regional levels (EMEA, APAC, Americas) at ECCO and Virgin Pulse. She speaks five languages, loves learning and reading and lives near Zurich with her family.
Björn Gross
Björn is a Business Consultant and Personal Coach at CLC – Career Lifecycle Consultancy. He focuses on business and organisational consulting for digital transformation, work and organizational development as well as management and personnel development. As Personal Coach he specializes in reintegration and care of post-clinical stress and burnout cases, prevention and resilience.
He is a well-known expert on the topic of future of work in the DACH region, where he acts as coach and consultant at the University of Konstanz and practical partner in the research project at HSLU on "Knowledge Work in digital Change". As lecturer and speaker he talks about transformation, agile culture development and social & communicative competencies.
Julian Studer
Julian CEO of the Loriot AG Switzerland, decided to go his own way after working more than 10 years in banking in Geneva and Zurich and founded LORIOT five years ago. Being now one of the leading IoT company for LPWA networks, they provide SaaS services in more than 140 countries. LORIOT is headquartered in Zurich and they have offices in Valencia, Budapest, Berlin and Tel Aviv with more than 21 employees. Julian is fluent in five languages and loves to freedive or ride his bike in his free time.
Natalie Hirsch
Natalie Hirsch started her career in the security business 14 years ago. During this time she implemented countless solutions across Europe for national or international companies – for huge and small ones.  
Her skills are build up on the newest technologies around firewalls, networking as well as endpoint-, mail and data security. Today she works for Swisscom enterprise as lead engineer in the professional services department, dedicating her time exclusively towards large scale and high end solutions within the Swiss market. 
Tanya König
Tanya is a reporter and TV-host at CNNMoney Switzerland based in Zurich. In this role, she focuses on creating content for the channel's digital platforms, as well as contributing to the TV programming.
Tanya began her career in journalism as a volunteer with her local newspaper in Rapperswil, the Linth-Zeitung. She was after chosen to enter the Ringier School of Journalism in 2008 and was trained as a Video Journalist at Ringier webTV. Tanya has also studied Sinology, Film Science, and Political Science at the University of Zurich and Chinese Mandarin in Beijing. She has worked for Ringier, SRF and Portuguese National TV RTP as a multimedia editor, host and reporter. Find her on twitter @tanyayuan and @tanyakoenigcnn. Personal website: www.tanyakoenig.com
Ana Maria Montero
Ana Maria is a multilingual, multi-platform broadcast journalist with 15-plus years in front of the camera. She grew up professionally at CNN – from intern to anchor desk – hosting her own daily show out of Los Angeles as well as conducting live coverage from numerous high-profile events across the globe. The pursuit of her own personal story brought this Cuban-Spanish-American to Zurich, where she presently works as an anchor for CNNMoney Switzerland.
Supporting Companies 2020
Workshop & Award Sponsors:

Sign up for our newsletter!
Pictures of #wetechtogether 2019
Stay informed with our monthly newsletter: